Project description
Unlike Post-Its, virtual notes preserve privacy, can be remotely put to any place and do not clutter the environment. In contrast with other location-based messaging systems working with plain text notes, GeoMedia supports rich multimedia content such as high-resolution images, audio and video. Multi-sensor positioning system used in GeoMedia works both indoors and outdoors and provides better accuracy and coverage than traditional methods like GPS.
Architecture overview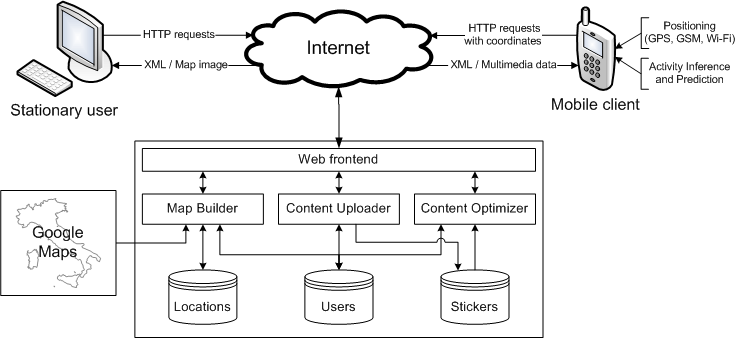 (click to zoom)
Demo
GeoMedia prototype is currently available:
For more details, please see the slides and the paper from MobiMedia-2008.